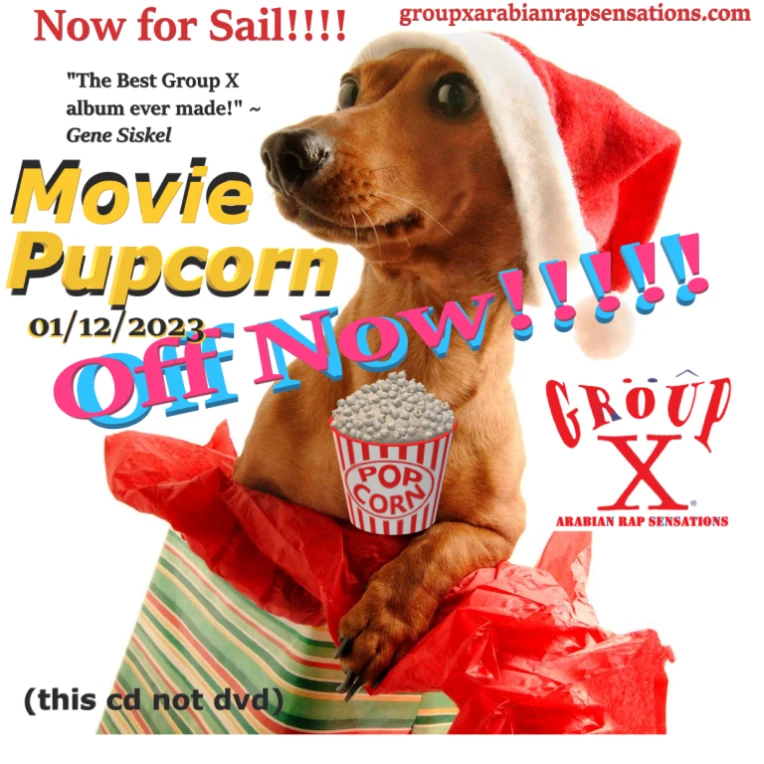 Gröûp X: Arabian Rap Sensations (famous for Schfifty-Five, Rollerskate Date, Mario Twins which were used in viral flash animations) returns with a new album, Movie Pupcorn which you can listen to on Youtube, Spotify, Itunes and groupxarabianrapsensations.com
I am proud to have done artwork for this album, inspired by the song Here Come Larry Not Jerry (about Larry David and Jerry Seinfeld). My artwork appeared on the lyrics sheet and the Group X website.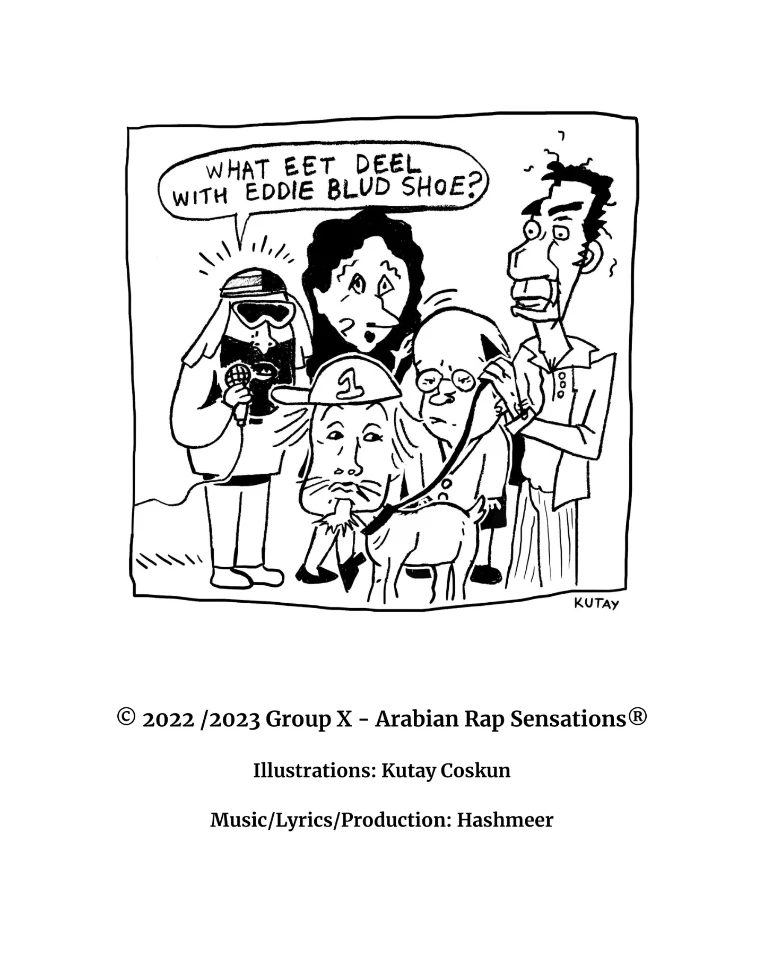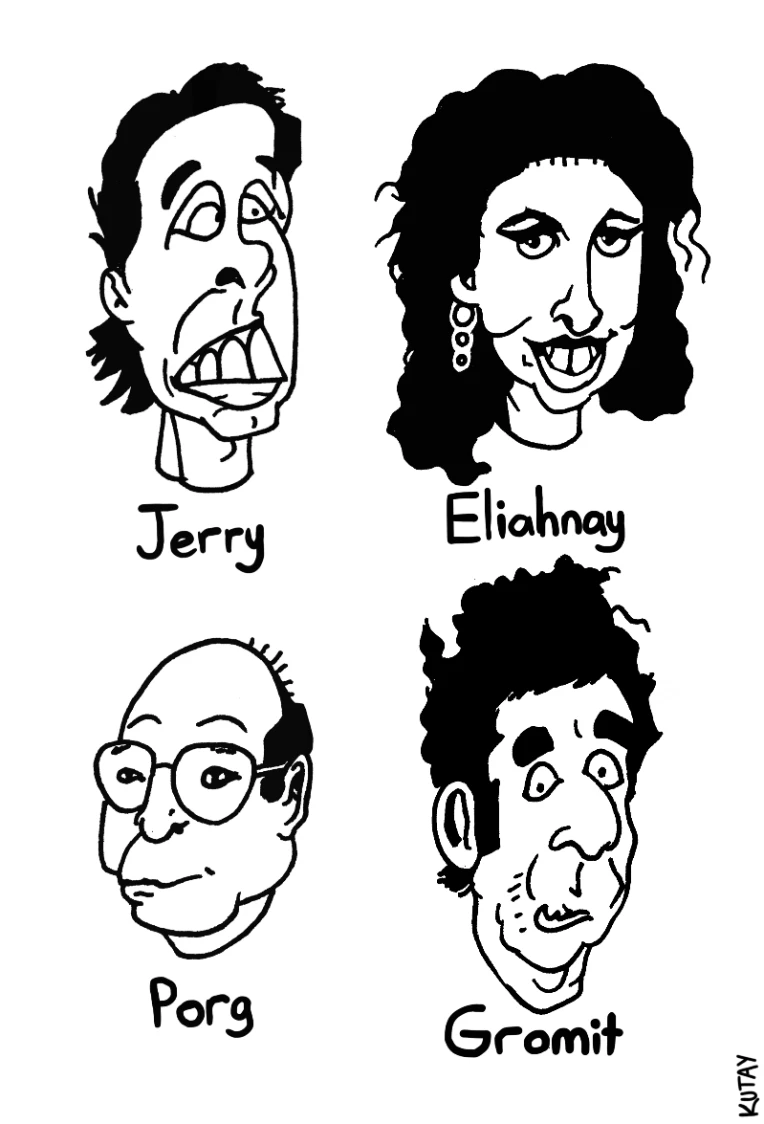 3 Group X albums have come out since 2018. If you missed Group X, it's the best time to catch up!